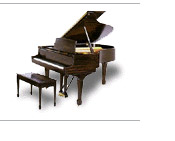 Sometimes, rarely enough, there happens to be an hour of spare time to sit down at my piano and enjoy playing the classical masterpieces of the last centuries (well, now and then I also add some contemporary tunes :-). My parents had me start playing the piano by the age of 6, and well, the first years were quite a grind. But 13 years of strict practice finally made me love the piano. Over and over again it's amazing to hear and see how music can reflect (and influence) our moods...
And then,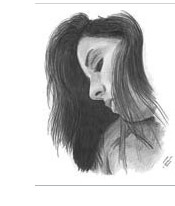 besides audible enjoyment, there are the visual things. Like most kids (I guess ;-), I loved painting and drawing in my very early years -- and I've stayed a visual person ever since. I cultivated drawing and sketching, combined it with my youthful enthusiasm for automobiles to design lots of new car exteriors and interiors, matched it with my interests in architecture to design about everything from small homes to pompous mansions, and added a few landscapes and city impressions here and there. One thing, however, I didn't get at all for a long time was anything 'alive' -- no people, no animals. But: I've tried to catch up with this a little when a special friend of mine motivated me to join her for nude drawing courses.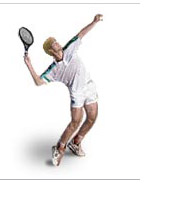 Another spare time activity is sports. Actually, I wasn't overly keen on sports for quite some time: back in the good old days in school I couldn't figure out too many good arguments for doing additional sports beyond my normal outdoor activities, which included extensive tours on my bike. Now that spare time has become much more precious and fresh air and exercise has become the exception to the rule in daily routine, sports take a much more important role. If the weather is on my side, I like some easy jogging or playing tennis. I hit my first felt ball somewhere in the early teenage days, but since I never enjoyed professional training, my service is probably not worth the name. The rest of my play, however, is pretty ok and I enjoy this sport quite a lot.
Quite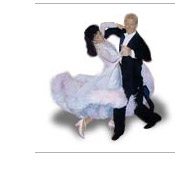 a few years ago, during my studies, I also started taking courses in ballroom dancing. Actually, it was my sister - being an enthusiastic dancer herself - getting me started. I enjoy(ed) dancing a lot, as it matches my delight in good (or as I would say: serious ;-) music pretty well. Although I followed this track quite intensively with many many courses, rare opportunities and the lack of time currently reduce this activity to a very few events per year - so I'm a little bit out of practice. But there is always hope, and maybe I'll pick it up more intensively again... ;-)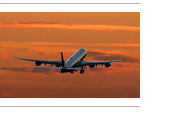 Some other thing where there is usually never enough time for are vacations. Don't get me wrong: I'm definitely not one of those who regularely need their annual vacation, traveling to some hot southern country and roasting in the sun all day long -- shudder!. I can very well do a year without leaving the country, and I would typically argue that everything above 25 degrees celsius is too hot anyway ;-). As a consequence, I'm not overly keen on what many would call "typical destinations". However, if to decide for vacation, then it has to be done "right". For example, in 1998 and 1999 I had a really wonderful time visiting the southwest of the U.S. In 1998, we were a party of four, starting in San Francisco and traveling 4000 miles to visit Yosemite, the Redwoods, Salt Lake City, Arches NP, Monument Valley, Lake Powell, the Grand Canyon, Las Vegas, Death Valley, and Los Angeles (I made a cool multimedia CD-ROM including hundreds of pictures, a diary, traveller's guide, maps etc. - it's available upon request). In 1999, two of us revisited the southwest for "filling up gaps", i.e., visiting those places we hadn't had the time to see the year before. So we added Santa Barbara, Sequoia NP, Kings Canyon, Zion NP, and Bryce Canyon to our list. And - I can't resist mentioning it - traveling the end of June, we had 47 degrees celsius in Las Vegas. Uuaaaarrggghhh!!! In the summer of 2000, I took the opportunity of a business trip to the ICRE'2000 conference in Chicago to tour around the "windy city", visiting the Niagara Falls and Toronto, and seeing my two cousins who live in Michigan. The longest distance up to now I bridged in November 2000, traveling to Australia together with a friend of mine. We started in Melbourne, saw the Twelve Apostels, got an in-depth insight into Australia's south-east, had an incredible 2-day trip into the outback spending one night in a small stone cottage, and finally ended in Sydney which is really an amazing city worth this long trip!